CISAC trains Brazilian audiovisual member DBCA with support from DAMA
In December 2018, the Brazilian government authorised two emerging audiovisual societies, DBCA and GEDAR, to collect royalties for screenwriters and directors for the first time. This was the result of four years of the creative community lobbying as part of bringing a fair remuneration right to the Latin American country.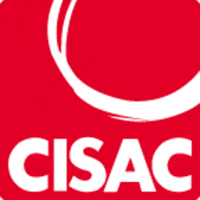 DBCA was selected to participate in the CISAC Member Support Program, which provides guidance and training for emerging CISAC member societies. On November 12th, DAMA organised a training session on documentation and distribution for both Brazilian societies with the participation of DBCA Analyst Anna Seilhe and CISAC Membership Manager Miriam Orozco. DBCA will be sharing what they learned during the seminar with GEDAR, which was unable to attend in person.
The session educated the society on various aspects of collective management including the legal system for collective management in Spain, membership of authors within a society, managing audiovisual works, matching works, collecting from users for the use of works and distribution rules.